Our Church Academy

Collective Worship
Collective worship lies at the heart of our school day. Collective worship takes place as a whole school and is led by the Principal, teachers, children and Church leaders. Worship is a time to come together as one and grow spiritually through the experiences of prayer, stillness, song, stories and reflection. We end each week with a worship celebration where we invite families to join us to celebrate our wonderful learners and their achievements from both inside and outside school. Every term, each year group celebrates our termly value through presenting a family worship.
Every collective worship follows the same worship routine.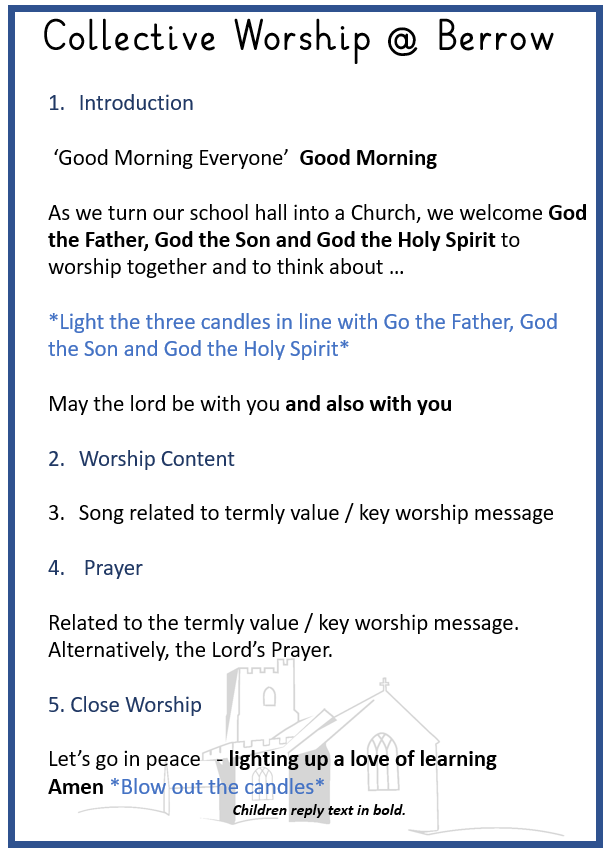 Daily prayer
Each day, children are provided with the opportunity to pray and reflect at the end of worship. Children learn the Lord's prayer at Berrow, a lunchtime prayer and our end of-school day prayer. Pupils and adults are invited to pray if they wish to do so but equally the option is given to sit and reflect. Each class has their own prayer book where children are encouraged to write their own prayers to read throughout the school day.