Reception + Year 1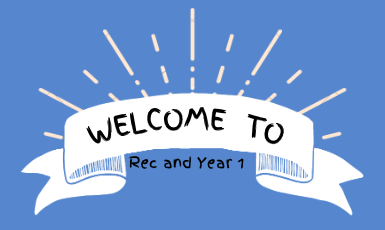 Meet the Team
Ben Fowler
Monday, Tuesday AM, Thursday, Friday
Di Olding
Wednesday
Louise Prewitt
Monday, Tuesday PM – Friday
Rachel Newson and Claud Baker also support Fireflies during the week.
Term Two Monday 30th October- Wednesday 20th December
Our value this term is Respect
Much of the learning in Fireflies is led by the children's ideas, interests and fascinations. Adults plan learning opportunities from this.
'Learning Enquiries' or 'Projects' can last for a few minutes, hours, weeks or months.
Our planned Enquiry this term is called 'What makes me special and belong'.
Communication and Language / Oracy
Opportunities across all learning experiences to speak, sign, gesture and listen to each other. Take turns in conversation, listen and respond appropriately when other people communicate with them.
Through a range of experiences, including role play, children will be encouraged to speak clearly and express themselves effectively in all forms of communication.
Listen and respond to stories, rhymes and experiences to enrich their vocabulary.
Personal, Social and Emotional Development
Develop sense of Crew and Community – there are no passengers in our crew!
Introduce routines eg, snack time, lunch time, handwashing.
'Play Fair, Play Safe, Play hard'. Take responsibility by being a 'Ready, Respectful, Caring and Safe' member of our Crew.
Take turns and share fairly. Resolve small disagreements together without the help of an adult.
Develop understanding of 'Good Learning'.
Parents/carers begin to be part of assessment and learning by sharing 'home learning' through contributions to online learning diaries [Tapestry].
Physical Development
Developing fine and large motor skills.
Team work in the outside space to make obstacle and balance courses.
Developing hand/eye coordination, rolling, throwing and catching balloons and balls.
Developing fine motor skills by using a range of malleable materials and tools, eg, stapler, tape dispenser, scissors, hole punch.
Introduce Forest school activities.
Literacy/English
We will introduce children to the joy of 'Drawing club' to encourage and develop communication through writing.
We will foster a love of stories, rhyme and writing.
Through our play we will create narratives, become familiar with story structure and adults will scribe verbal stories which we will retell in the 'Story Square'. Older crew members will be encouraged to scribe their own stories.
Following the children's interests, we will change the characters in a story [innovation] and use the structure to write a different story [invention].
Regular opportunities to listen to and be part of stories and rhymes, including regular 'Book club' sessions .
Phonics – the children will tune in to sounds around us, for example, birds singing and trees moving. They will be encouraged to hear the sounds within words and be able to say them using Fred talk. Children will begin to learn letter sounds and link these to the correct grapheme. They will then begin to blend and segment. Our older crew members will continue to build on their phonics knowledge gained last year as they develop confidence in writing and fluency in reading.
Mathematics
As mathematicians, we will explore number, pattern and shape, space and measure through our play supported by practical experiences.
Use different resources including Numicon and 'Numberblocks' to develop conceptual understanding.
Count in 1s from 1-20.
Develop number sense e.g children will understand how '2', '3', etc can look in numerals, words, Numicon, dice patterns, finger patterns, Numberblocks, on a 5 frame and with objects.
Our older crew members will also develop confidence in adding and subtracting numbers within 10.
Understanding the World
As scientists, we will explore our world using a range of techniques to join materials.
We will use all of our senses to explore 'Autumn' and how the seasons change
We will identify, name and label parts of the human body. We will develop our understanding of the 5 senses.
We will discuss our families and events that have happened in our lives.
We will find out about ourselves, our new friends and our community.
RE
In RE we will be answering the question: 'Why are some times special?
Expressive Arts and Design
As artists, we will make observational drawings of ourselves.
Use resources and equipment from around our space to create in 2d and 3d.
Develop a steady beat.
Express ourselves through music and song.
Supporting Learning at Home
Get talking! Take turns in conversation and using full sentences. Have 'quality conversations'. ' What have you been today?' – leads children to say, I have been a scientist etc.
Get out and about and enjoy spending time together.
Enjoy cooking and measuring out ingredients.
Share learning at home on your child's Tapestry account for them to share with their crew mates. Talk with them about the learning they have been doing in school.
Read, Read, Read! Share stories together, look at non-fiction, discuss favourite books. Have fun rhyming with real and silly words.
Number – counting – forwards and backwards, play board games together, real life maths e.g. money, shapes, etc. 'Whiterose 1-minute maths' is a great FREE App to develop fluency.
Develop Fine motor skills. Make marks for writing.
Encourage independence with changing clothes – buttons, zips, tights and laces!