Year 4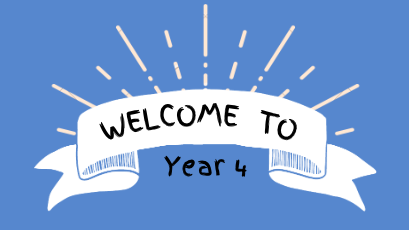 Class Teachers: Mrs Webber and Mrs Olding
LSA: Mrs Newson
Term 2 Monday 30th October - Wednesday 20th December
Our value this term: Respect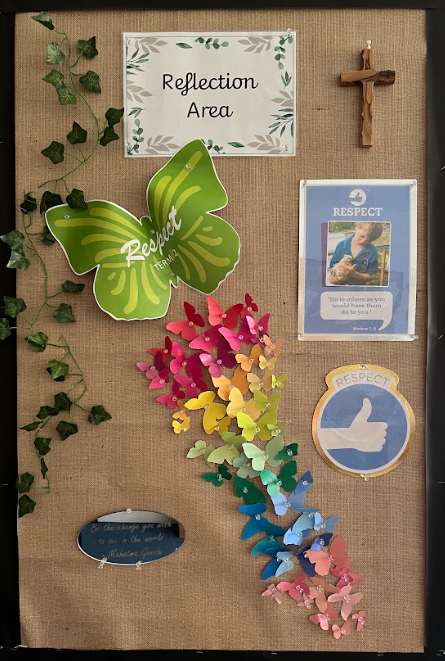 English
Reading: On Mondays and Tuesdays, we are doing Whole Class Guided Reading with Mrs Olding. We are reading Varjak Paw and answer questions about the text each lesson to demonstrate our comprehension.
We are still using Accelerated Reader and the children can complete quizzes on their books in class. Mrs Webber has assigned each child a level to read (written in their reading record). Each time a child has read a levelled book, they can read a book of choice next. This is to help maintain our focus on reading for pleasure.
Writing: On Wednesdays, Thursdays and Fridays, we are learning to write two difference kinds of non-fiction texts. First we are focusing on writing a non-choronological report about Mesopotamian blue cats and a then we well learn to write a persuasive letter trying to convince Claudius Maximus that we are excellent candidates to join the Roman Army. We use talk for writing to help us learn and also cover lots of grammar and punctuation in these sessions.
Spelling: We have 3 weekly spelling sessions (spellings can be found in a pdf at the bottom of this page). We are looking at Stage 4 (purple section) and are working on weeks 7-12.
Handwriting: We have 2 handwriting sessions per week.
Maths
In Maths this term we are covering the following areas:
Addition and Sutraction strategies
Numbers up to 10,000
Roman Numerals
Negative Numbers
3, 6 and 9 times tables
We complete daily times table practice focusing on different times tables.
Enquiry
This term our enquiry is: How did the Roman invasion change life in Britain?
Our Enquiry is made up of lots of mini-enquiries which help us to answer our overall question. Below is a picture of our working wall display which we add to regularly, building up our learning journey.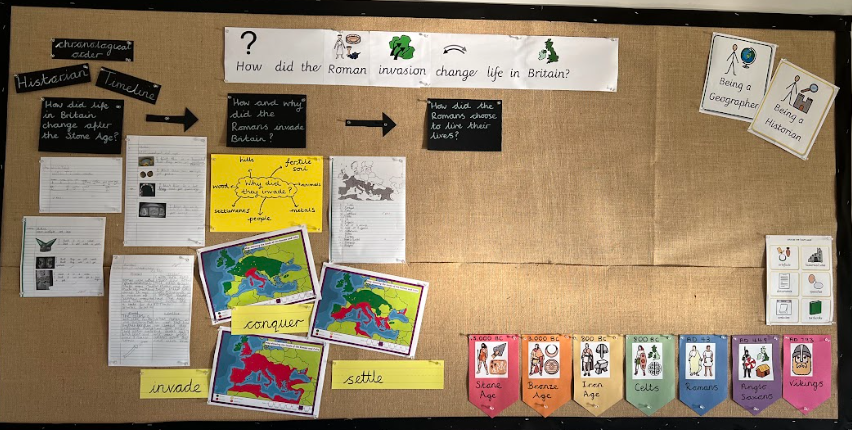 Science
In Science we are learning about Sound and Hearing, whilst also learning more about scientific enquiry processes and skills.
Please see our Knowledge Organiser below for more detailed information about our enquiry and science learning.
Home learning
For homework children should be doing the following every week:
Reading as often as possible - ideally 5 times a week
Practising times tables on TT rockstars (go into jamming and select the times table to practise)
Spelling shed - complete the assignment (specific words) set each week by Mrs Webber
TT Rockstars: https://ttrockstars.com/
Spelling Shed: https://www.spellingshed.com/en-gb/
Children have logins for the websites above in their reading records. If these are missing, please let Mrs Webber know and the children can be given them again.
Follow our twitter feed: @RWebberBerrow