Year 6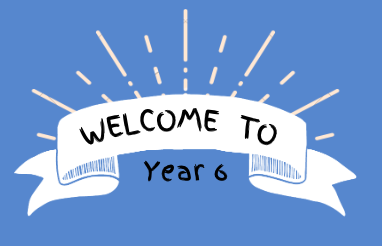 Follow our Y6 Crew on X (Twitter): @MMontgomBerrow
Class Teacher: Mrs Montgomery
LSA: Mrs Oakley
Term 2 Monday 30th October - Wednesday 20th December
Our value this term: Respect
This term our enquiry will be "Why Is Power Important?'
English
In English, we will be reading our anchor text, 'Letters From The Lighthouse' by Emma Carroll. We will continue to develop our reading skills by retrieving information, inferring the text and exploring new vocabulary. In writing, we will be writing newspaper reports and descriptions linked to our enquiry question, in particular, WW2.
Maths
As Mathematicians, we will be learning about converting measures, numbers up to 10 million and shape. Throughout the term, children will be practising their multiplication tables, 4 operations and fractions to ensure confidence and fluency.
Science
As Scientists, we will be looking at Light. We will be learning about the scientists Faraday and Tesla. We will be learning about how light travels and how we see things.
Enquiry
We will continue our 'Why is Power Important?', with a particular focus on WW2. We will be learning about the impact of WW2, the D-Day Landings and the role of women.
R.E.
In R.E., our unit is, 'How can we live and who can inspire us?', with a focus on Christianity and Incarnation.
Computing
In computing, we will be learning about coding, with a focus on the work of Bletchley Park. We will also be revisiting our knowledge of online safety.
Art
As Artists, we will be focussing on propaganda posters from WW2. We will be learning about their purpose, how to create effective lettering, and sketching 1940s style and technology.
P.S.H.E.
Our topic is 'Celebrating Difference'. This focusses on acceptance of others, problem-solving, bullying and how every person is different.
P.E.
In PE, we will be focusing on our creative skills, with a physical focus on seated and static balances. In dance, the children will learn and develop shapes and circles and create sequences of movement with these through partnering and artistry.
Home learning
Reading: It is very important that your child reads regularly at home. On completing a book, each child completes a book review task for our Reading Journey Book. They will also complete an Accelerated Reader quiz. Every child should aim to read for at least 10 minutes, 5 times a week. An average chapter book should take around 3 weeks to read (Harry Potter etc., a bit longer!).
Spelling: We follow the Spelling Shed programme. Your child has a spelling book and will write their spellings in it each week. Their Spelling Shed login is also in this book, and they are expected to complete games at home. Please see the file below for the overview of spellings.
Maths: All children have TT Rockstars passwords in their spelling book. It is important for children who are not secure in their tables to practise regularly.
Recommended Reading List for Year 6: https://www.booktrust.org.uk/booklists/1/100-best-books-9-11/